Canyonz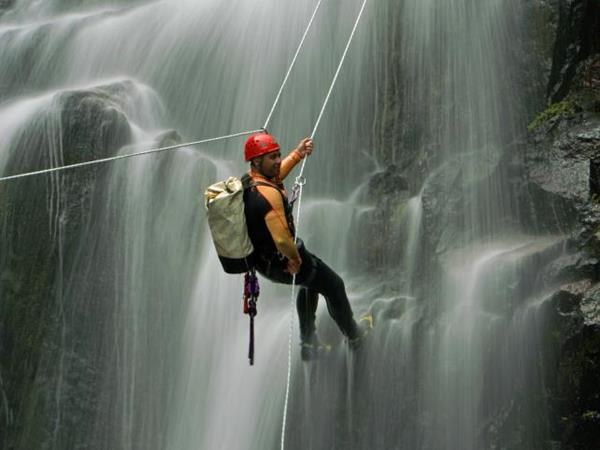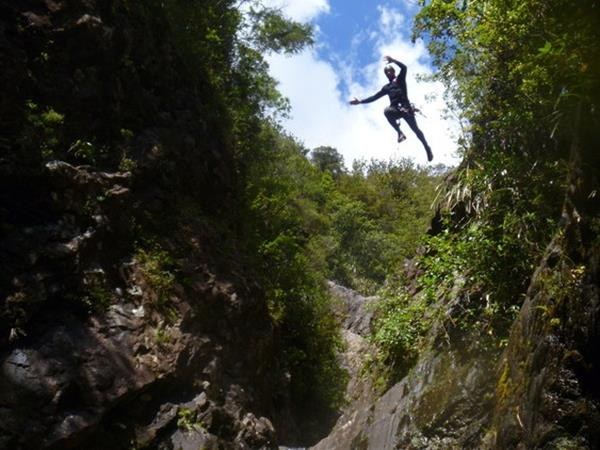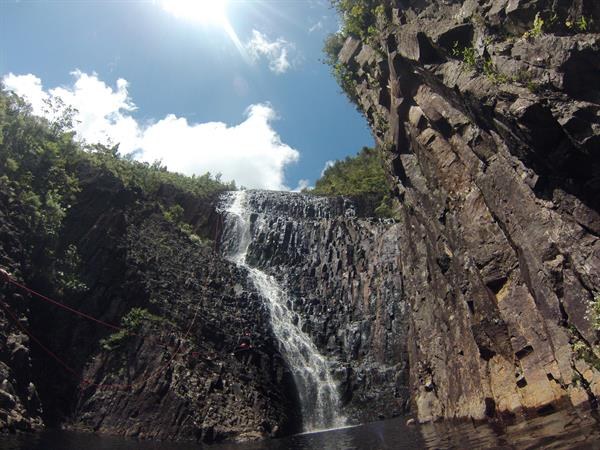 This is one of the biggest, most exciting and challenging adventure activities in New Zealand. We are located near Thames in the dramatic Kauaeranga valley on the Coromandel Peninsula.
The Sleeping God tour is a vertical descent of over three hundred and twenty metres down a steep set of waterfalls involving abseils/rappels of up to 80m - exhilarating water slides and jumps of up to 14m into deep dark pools which is guaranteed to thrill the most intrepid explorer!
The Challenge & Reward
You will be challenged to do things that you may have never believed you would ever do, however this does have the consequence of a positively mind blowing & unforgettable day out!
With professional guides and small groups this is the ultimate canyoning experience - it doesn't get any better than this! Your guides are there to encourage and support you throughout the day and ensure a safe and positive experience. The tour is aimed at people with a real taste for Adventure and a good level of fitness (comparable to a day of hiking). Big jumps are optional, Abseils/Rappels are not.
The Journey
The journey starts at the bottom of the valley floor with a brief korero (talk) about the area history including the pre-european and kauri logging history. Then the hikoi (walk) begins as we ascend to the top of the river and into the top of the canyon where the views are grand and the enormity of what you are about to do finally hits you! - We then put our gear on and after receiving safety instructions, abseil lesson and a traditional karakia (prayer) we start the descent - straight into dropping over the first waterfall (30m).
Departure & Return
This is an all day adventure leaving Thames at 8.30am and returning at around 5.30pm. You will be canyoning for a good 5 to 6 hours! Pick up is also available from Hamilton at 7am returning at 7pm approx. (Times vary depending on group size & ability)
What to bring
You should bring a towel & swimwear

A pair of walking shorts

Thermals are optional (we can provide some if required)
A pair of comfortable shoes (running shoes are best & they will get wet - we can provide some shoes if required)

A "Can Do" attitude
What we provide
All equipment is provided including expert guides, transport, lunch and a photo service